2018 Juried Student Show
April 12 - May 11
Cal Poly's University Art Gallery presents the "2018 Juried Student Exhibition," a vetted showcase of artwork made in the Art and Design Department, to run April 12 through May 11. A reception will be held at 5 p.m. Thursday, April 12, in the gallery, located on the ground floor of the Dexter Building (No. 34). The exhibit was juried by painter and sculptor Peter Charles, a San Luis Obispo resident who has exhibited work in many museums and galleries throughout the U.S.
As juror, Charles selected the artwork that will be included in the show. "Selecting is a tough job, because only about one third of submitted pieces make the cut," said Gallery Specialist Garet Zook. Charles earned a Bachelor of Fine Arts degree from the Rhode Island School of Design and a Master of Fine Arts from Yale University School of Art and Architecture. Prior to moving to San Luis Obispo in 2015, he taught sculpture and foundation design in the Art and Art History Department at Georgetown University in Washington, D.C. He also received a National Endowment for the Arts and a Visual Arts Fellowship Grant. He is currently represented by Green Chalk Contemporary in Monterey, California.
The University Art Gallery is free and open to the public from 11 a.m. to 4 p.m. Tuesday through Saturday.
Photos from the Exhibition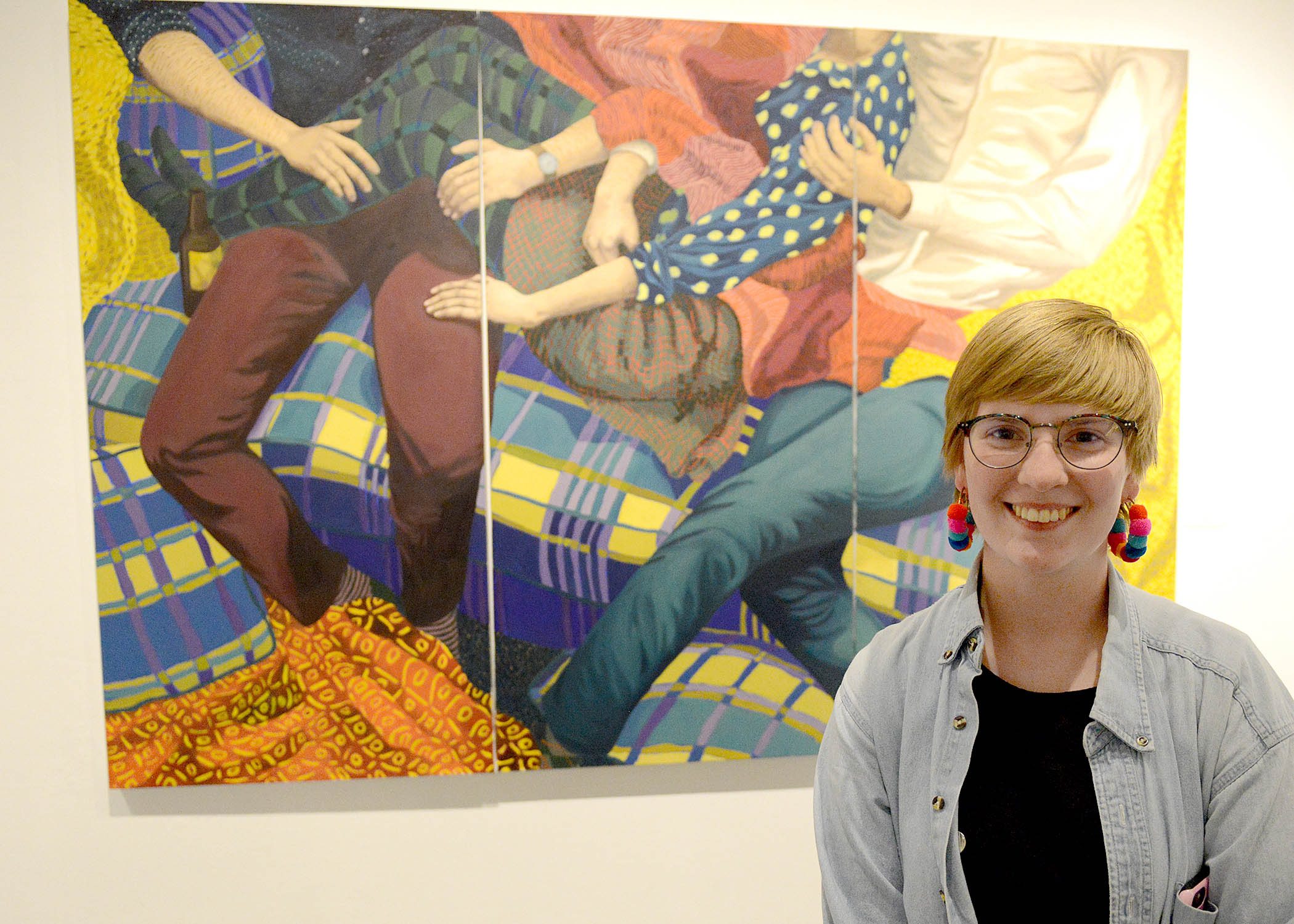 Related Content